Ben Eliott
I am a full time instructor working at circuits all over the UK and abroad with a lot of racing miles under my belt in both BRDC Formula Ford and the Radical race series.
My customers really like my confidence inducing style of instructing and the professional approach that I take with my work.
Customer Feed Back
DMN Racing 15th April 2004
As co-owners of a Noble M12 GTO-3 sports car we often attend race track day events and in an effort ro improve our driving standard we usually arrange for instruction. In January 2004, we attended a SELOC meeting at Brands Hatch and were introduced to Ben Elliott who was able to provide instruction for the day. This went well and by the late afternoon we has sufficent confidence in his style and approach that we were able to reward the help he had given us with a drive in our car. From watching him at the wheel we were able to learn yet more.
Our experience with Ben has subsequently led us to arrange with him to attend other track days that we have booked. Having Ben at the events has been a grat help to us. We have also passed on his details to Noble Automotive as they sometimes arrange track days and look for good instructors who know the car type well.
We have had experiece with may different instructors and their styles vary a lot. For us, Ben has a good blend of encouragement, calmness and critique that allows us to improve our ability. We hope and expect that his driving and instructor career will quickly develop from this point.
Malcolm Bird & David Corfan (Directors)
Career History
2002
My motor racing career all started with a track day held at the Lotus factory test track at Hethel in April 2001. A few laps with ex Lotus Formula 1 driver Martin Donnelly in a Lotus Elise changed my life. Within a few weeks I'd enrolled on the Silverstone race driving course and was told by chief instructor Rob Barff 'you're quick – very quick. What you need now is racing experience'. At the end of the course Ken Bowes, who managed the School, gave me an offer I couldn't refuse. Would I like to drive one of the schools Formula Ford's in the next round of the BRDC Single Seater Championship at a fraction of the price normally asked?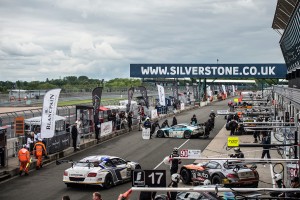 Within days I was at Brands Hatch being strapped in a Zeus. I'd studied as well as I could – walking round the track the previous evening with the track guide in hand deciding which bits of Armco I'd rather like to miss. No book prepares you for the real thing – Paddock Bend – oh my God. I put the old Zeus fifth on the grid and pole in class by just 1/10th of a second and finished second being beaten by feet to the line. The next weekend I finished first in class at Rockingham and set a new track record for the Zeus Formula Ford and I decided in 2002 to contest the full BRDC championship as well as the 750 club's new Sports 1000 series in an ADR.
2003
The BRDC series started well with a first and a second in the first two rounds at Silverstone but I quickly learnt that working 80 hours a week to try to pay for my racing isn't the best race preparation. A non finish and accident at Donnington Park set me back but a win in the rain at Rockingham pulled me up to finished third in the championship. At the same time I was testing the ADR and getting used to slick tyres and down force. Thorough testing and experimentation with set up helped give me a convincing win at Mallory Park and I've won all the Sports 1000 category races I've competed in ever since.
I also took my ARDS instructor qualification at Mallory Park and quickly became employed as a driver coach by Bedford Autodrome, Mallory Park, Silverstone and Rockingham Speedway. I found I liked instructing and clients kept telling me how much they enjoyed and benefited from my help. My diary soon became packed with bookings and I was given leave of absence from my full time job with ATL (building Formula 1 fuel cells) to concentrate on instructing full time.
2004
As well as winning every Sports 1000 race I competed in a number of Radical Biduro rounds in a Clubsport. The Clubsport is seriously fast and I had a great time at the challenging Croft circuit coming from the back of the grid to finish second in class in my first full race.